On April 22, 2016, another set of minigames and maps were added to realms. These include a full fledged adventure map, some survival start maps, and of course, some puzzle maps. Here's a list of the maps, along with their previews and a short description.
We Are The Rangers by Dragnoz, Samasaurus6, and Blockworks. We Are The Rangers is a wildlife conservation adventure map, with custom resource packs and even a fast travel system. So far, it looks promising, so it would definitely be a first to check out.
G.A.T.O.S by Team Wooloo. Yes, we all know "gatos" means "cats", but there are no cats involved in this map. This puzzle map requires you to think outside the box in order to Get At The Other Side, as the name says. Simple, but difficult, what more could you ask of a map?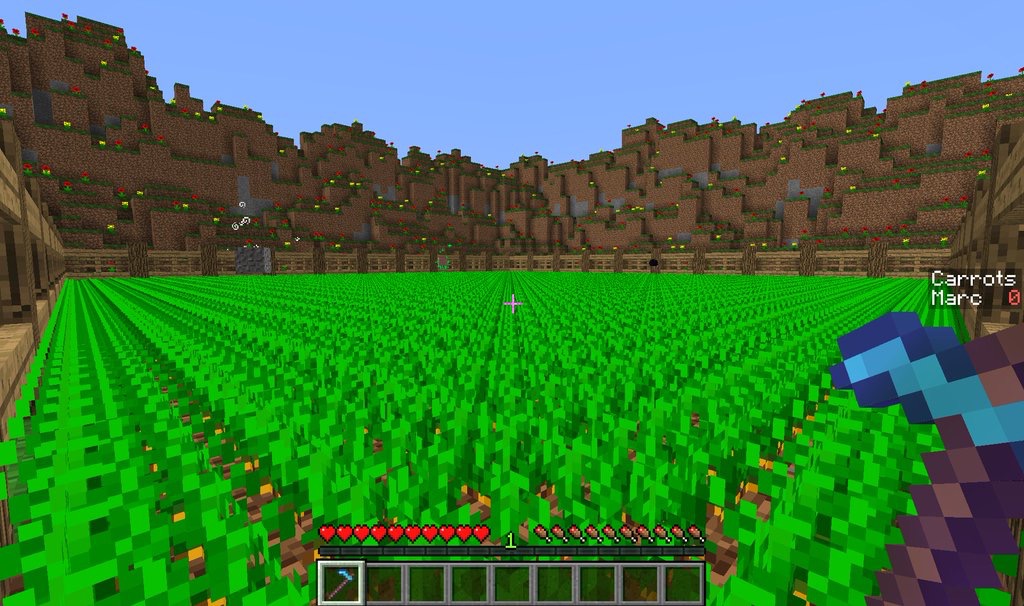 Carrot Catcher by Gemoz. Carrot Catcher is a simple game, just collect as many carrots as you possibly can. Powerups and effects can boost your chances of winning, and the first person to get to a set goal of carrots wins!
Replica by Mlakuss. Replica is simple. You and your competitors are shown an image. You all then do your best to replicate the image using your blocks. Good luck!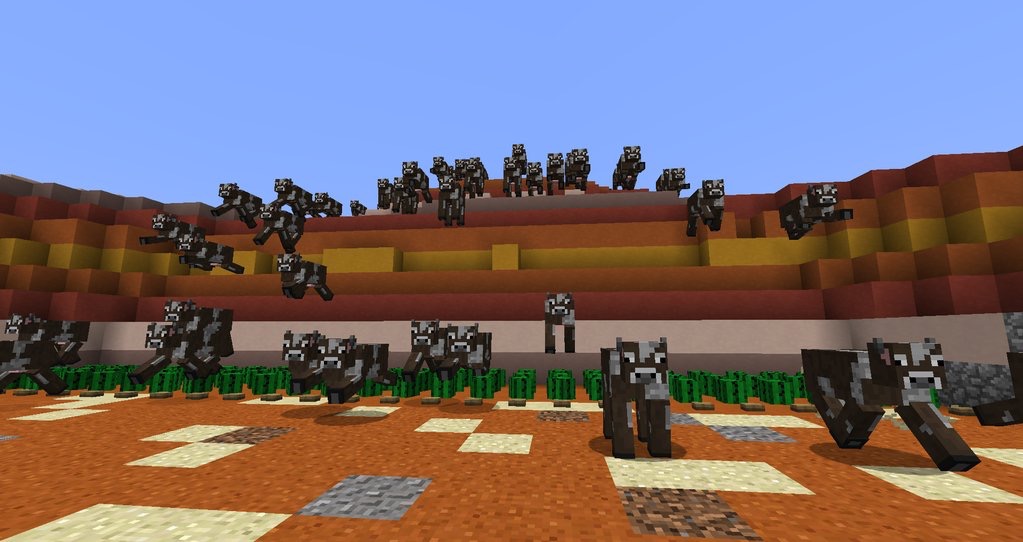 Western Dodge by Gemoz. Western Dodge is actually a set of minigames in a Wild West setting. Everything here is themed to the typical desert and cowboys theme which is prevalent in the Minecraft community. However, this is one of the first times for it to be introduced to realms.
Don't go Insane by Dataenegassie. According to Dataenegassie, "Don't go Insane is an adventure map made in Minecraft 1.8, based off Antichamber and Portal 2." A trippy adventure full of confusing areas and pathways, your goal is to finish the levels, although it might be easier said than done.
Minecar Racing by McMakistein. First there was pig racing. Then there was horse racing. Let's skip trains and go straight to car racing. It seems impossible, but McMakistein has created a racing map with custom cars. You can compete against your friend in 4 levels, or just horse around if you want to.
Oscilight: The Light Shadow by Dwittyy. A light based puzzle map, this map is difficult in more ways than one, including the steep learning curve. Play this map, and you'll be spending more than just a minute thinking of the answers!
More Information: http://www.mojang.com/2016/04/lions-and-towers-and-snares-oh-my/